Hermes Kelly bag 28 Retourne Chocolat Togo leather Silver hardware
Product code : msk3117401
Hermes Kelly 28cm.
Just a single bite or glance to make you happy, Chocolat!!
Kelly, a bag with a beautiful structure which exudes an aura of grace.
No matter which angle you look at this bag, you will see an impeccable and iconic structure, thus making it one of the most coveted and sought-after bags that every woman wants.
This Chocolat color created by Hermes represents the world to a Chocolatier, the signature color by the Grand Maison in France.
Different color variations of brown such as Ebene, Cafe and Terre were always created each year to depict the importance of this signature color.
The beauty of the Togo leather is appreciated as it naturally possesses a texture that is neither too hard nor too soft, making it one of the most popular leather.
Savour the smooth and fine texture of the Hermes leather and discover how this grainy leather is also a hardy material as it is resilient to scratches and dirt even when used daily.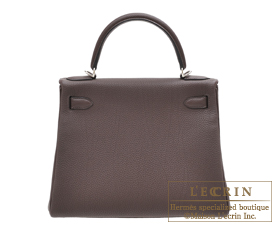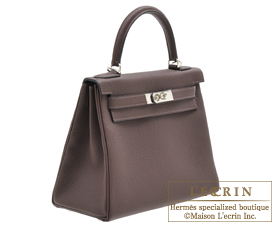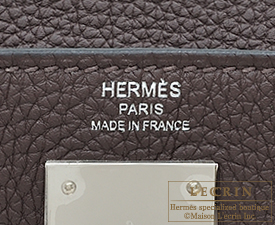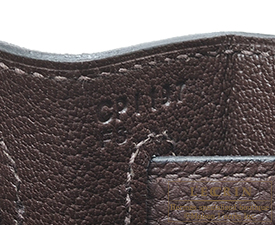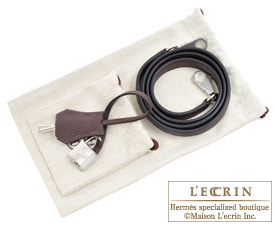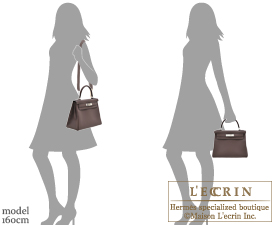 Tax Free Price
JPY
---
Model
HERMES KELLY 28
---
Color
Chocolat/Chocolate
---
Material
Togo leather
---
Hardware
Silver
---
Measurements
(W)28×(H)22×(D)11.5cm
---
Accompanied by the original Hermes
Shoulder strap,Padlock,Key,Raincover,Box,Cotton bag
---
※All measurements are approximate.