Hermes Birkin bag 35 Feu Clemence leather Silver hardware
Product code : msbk2612709
Hermes Birkin 35cm.
Fiery orange or passionate red? Introducing a dazzling new color, Feu!!
「Feu」introduced in 2011 is a dynamic colour which symbolizes fire or flame.
This combination of red and orange is a bright and vibrant colour which epitomizes the fervent sun or a roaring fire.
The beauty of the Clemence leather is that it develops a character as it ages and after usage.
This leather is an epitome of premium quality with its delicate finish and serves to accentuate a look which is reminiscent of femininity.
Savour the soft and pliable texture of the Hermes leather and discover how this durable grainy leather is also a hardy material as it is resilient to scratches and dirt even when used daily.
Placed beside the iconic Hermes Orange colour, Feu, this rouge-orange will also draw everybody's attention.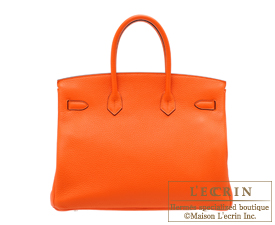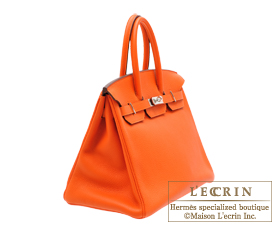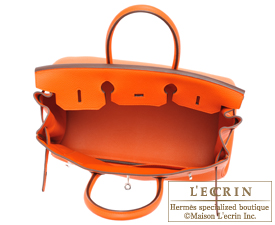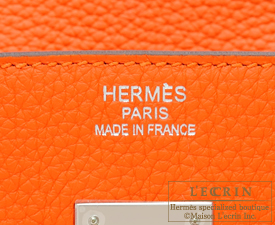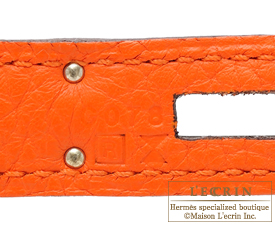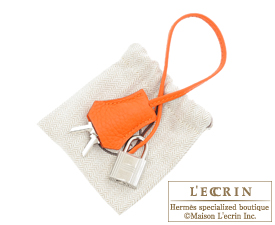 Model
HERMES BIRKIN 35
---
Color
Feu/Fire orange
---
Material
Clemence leather
---
Hardware
Silver
---
Measurements
(W)35×(H)25×(D)18cm
---
Accompanied by the original Hermes
Padlock, Key, Raincover, Box, Cotton bag
---
※All measurements are approximate.