Hermes Birkin bag 30 Capucine Togo leather Gold hardware
Product code : msbk2505801
Hermes Birkin 30cm.
Evoke a sense of exaltation and be instilled with excitement with this rouge-orange, Capucine!!
Introduced in the 2012 Spring Summer collection, "Capucine" refers to the flower, nasturtium in French.
The color exudes a vibrant energy and is able to display various expressions for any glamorous event.
The beauty of the Togo leather is appreciated as it naturally possesses a texture that is neither too hard nor too soft, making it one of the most popular leather.
Savour the smooth and fine texture of the Hermes leather and discover how this grainy leather is also a hardy material as it is resilient to scratches and dirt even when used daily.
Placed beside the iconic Hermes Orange colour, Capucine will also draw everybody's attention.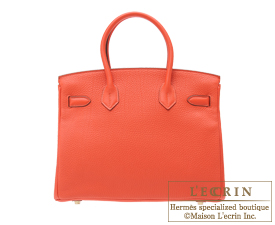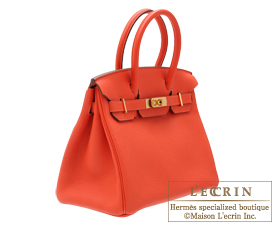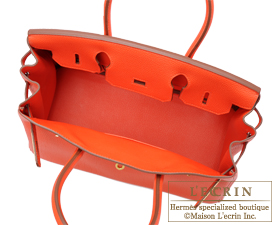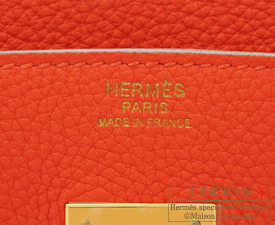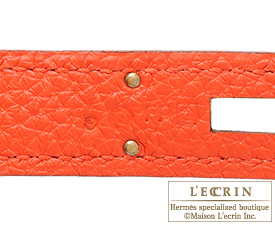 Model
HERMES BIRKIN 30
---
Color
Capucine/Capucine orange
---
Material
Togo leather
---
Hardware
Gold
---
Measurements
(W)30×(H)22×(D)16cm
---
Accompanied by the original Hermes
Padlock, Key, Raincover, Box, Cotton bag
---
※All measurements are approximate.