Hermes Bearn Soufflet Flamingo Epsom leather Gold hardware
Product code : mp2505209

International
shipping

Tax free

Paypal
Hermes Bearn Soufflet.
Hermes's latest signature long wallet, the simple and elegant Bearn Soufflet.
With a width allowance of 1cm, Bearn Soufflet wallets can fit about 100 pieces of notes, 5 credit card slots, 4 flat pockets and a wide opening for the zipped change purse for coins.
Flamingo is known as an elegant wading bird which put makeup by themselves.
Flamingo colour which Hermes artisan express have both a cuteness of pastel colour and classic.
Epsom leather is a very popular embossed leather with a beautiful rigid and structured shape.
This compressed type of leather holds true to its shape in all instances and is completely resilient to scratches and dirt even when used daily.
Up your class and status with an Hermes wallet collection.
Crafted using the best of leather, it's an investment that will be your favourite!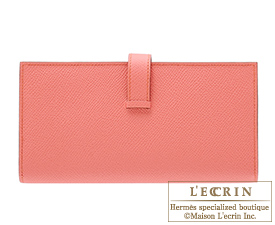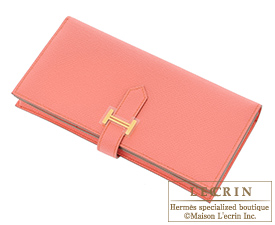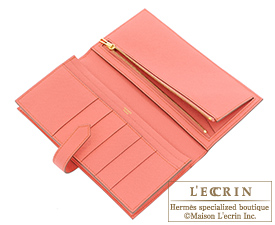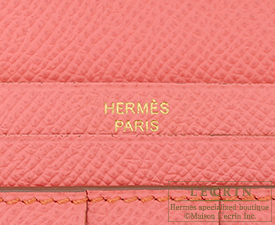 Model
HERMES WALLET BEARN
---
Color
Flamingo
---
Material
Epsom leather
---
Hardware
Gold
---
Measurements
(W)18×(H)10×(D)1.5cm
---
Accompanied by the original Hermes
Box
---
※All measurements are approximate.